As we all know, the most promising and most involved online business that even has a large market share is eCommerce. By 2021, around 61% of total internet users worldwide buy goods online, and that figure is projected to reach more than 75% by 2022.
The power of online shopping is on the rise, and for those of you who intend to enter the online business and don't try to join the online buying and selling business niche, you will miss out on profitable opportunities in the future. If you want to be part of the eCommerce business, the easiest thing you can do is dropshipping.
If you don't really understand about Dropshipping, then here I will explain about this business and how you can run a dropshipping business with ease and with minimal effort.
What is Dropshipping?
Dropshipping is the process of selling other people's goods which is done by registering and selling products from an online store (eCommerce) without storing the product itself.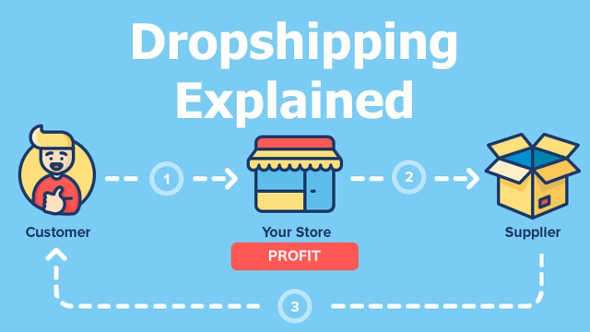 By implementing this dropshipping sales method, it means that you will have no problems such as warehouse overhead, no garage or empty space in your home filled with stock, and no products intended for permit sales. You create a business partnership with a supplier, who takes orders from your website, those who package the product, and then the supplier sends it directly to the customer on your behalf.
All you need when you become a dropshipper is to do product marketing, customer service, and advertising. And you won't have to deal with logistical, storage, packaging, and shipping problems because your suppliers have all of them in their hands.
To run yourdropshipping business , you must choose the right supplier, who has quality products, always available stock and fast delivery of goods.
How to Find Profitable Products and Suppliers?
In the dropshipping business, the most important thing to be successful is finding the best products and trusted suppliers. But this is certainly not an easy thing for many beginners, many dropshipping businesses fail because of mistakes in determining the products to sell.
Here I will tell you that the best eCommerce center for finding cheap but in-demand products in the market and it is also proven that many experienced dropshippers also use it, namely on AliExpress.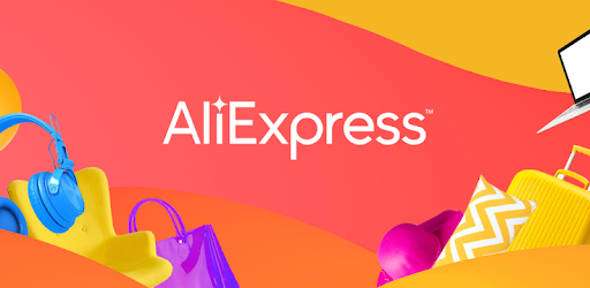 On the AliExpress site, there are millions of products available, and this will certainly be a challenge for those of you who are just starting a dropshipping business to find good products to sell. To make it easier for you to start all of this instantly, here I am going to introduce you to an important tool called Dropship.me and what it can do.
The importance of finding featured products in the dropshipping e-commerce business is of utmost importance. Because experienced dropshipping business people prove that selling the best and best-selling products is much faster to make money than finding and guessing products that are not necessarily profitable.
But before we go any further let's have an understanding of what dropship.me is and how it works.
What is Dropship.Me?
DropshipMe is a revolutionary product sourcing tool for AliExpress dropshipping. This is actually a WordPress and WooCommerce compatible plugin that gives you access to top and best-selling products.
DropshipMe gives you access to superior, curated products so you don't have to waste time looking for dropshipping products that will benefit you to add to your dropshipping store. All this hard work is done by DropshipMe for you.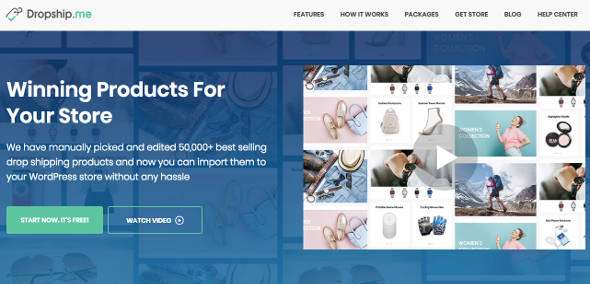 Also, if it is generally when you find a product on AliExpress, you still have to edit and rewrite the product description for search engine optimization. But by using the dropship.me plugin, you don't need to do all of that because everything has been done by the Dropship.me plugin.
DropshipMe finds all the best products for you by their careful team of experts themselves. So with dropshipMe you can even sell in your niche with just a little knowledge.
How Does DropshipMe Work?
As I mentioned above, success in the dropshipping business is in the product. And DropshipMe makes product selection for you so you no longer need to spend time looking for your own products that don't necessarily sell well in the market. But so that you are not curious about whether the products provided by DropshipMe are the best choice products, then here I will show you some of the criteria used by the DropshipMe team in choosing superior products for dropshipping: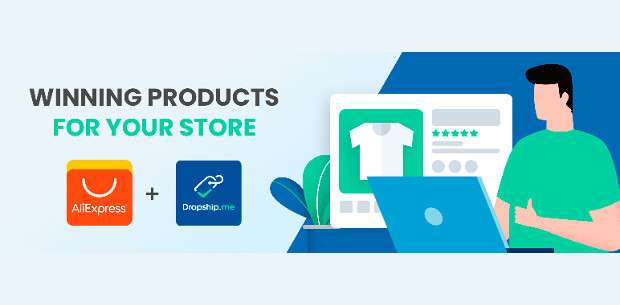 Identify the most promising niches:
Research current trends and demands
Analyze the level of competition
Check the quality of the matching AliExpress item
Look for promotional opportunities
Find the best supplier:
Select the highest rated AliExpress supplier
Find out the duration of supplier activity
Check the authenticity of buyer feedback
Add only the best products:
Choose the product with the highest rating and potential
Select products with free shipping and electronic packages
Check all client feedback about the product
Add products with the highest quality images
Edit product pages according to Their standards:
Enhance image and remove Watermark
Write a short and catchy product title
Create a clear and informative product description
Make each product's page SEO friendly
Those are the criteria for the DropshipMe team in determining the product for you. The great thing with Dropship.me is that all the products imported to your store via dropship.me come with everything you need to create beautiful, attractive and SEO optimized pages.
Dropship.me Prices & Packages
One thing you should know about dropship.me is that it is a one-time plugin, where you don't have to pay a monthly recurring fee. All packages come with a one-time payment and you can choose any type of product you want, and there is also a free plan.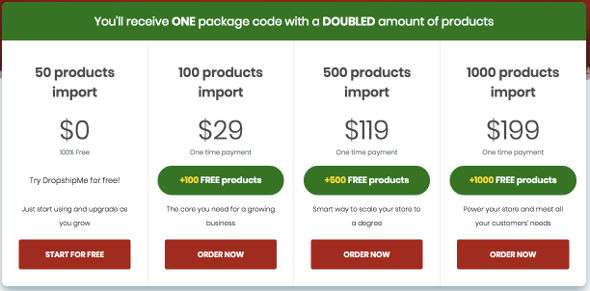 Now let's take a look at the packages:
50 Imported Products (Free Package) No payment details required.
100 Imported Products ($ 29)
500 Imported Products ($ 119)
1000 Imported Products ($ 199)
All premium plans only come with a one-time payment and there are no hidden fees in the future. Meanwhile, all packages include a free plan including the following:
More than 50,000 best selling products that are easy to choose from
SEO optimized product
Free plugin
Have access to only the top and most trusted suppliers
Import real customized reviews alongside quality products
Lifetime support
Note: Dropship.me is powered by AliDropship so this plugin is only compatible with WordPress websites and WooCommerce based online stores. This is a WordPress plugin built by AliDropship to complement the AliDropship plugin.
Dropship.Me
This plugin makes sourcing for products very easy. You don't even need to visit AliExpress before importing your featured product. They carefully select promising products from almost all categories on AliExpress.
With this, you don't have to worry if your store is a specialty store, you will have access to more than enough excellent products for dropshipping in your specialty store.
Import settings also make it possible to create categories from dropship.me, delete specific items, publish products, and easily import at suggested prices.
Other features include:
Free version to access up to 50 winning products
Compatible with WordPress and WooCommerce
Recommended price markup
SEO friendly
Import products from trusted and verified suppliers
Products carefully selected by experts
Lifetime free updates and team support
Easily import product ratings and reviews, etc.
Dropship.Me was basically created to give you the convenience of wanting to run a dropshipping business successfully, by presenting you with superior and promising products.
So basically, you just need to focus on marketing without worrying about complicated things and spending time searching for winning products on AliExpress.
Read: Sellika – Automatic Product Description Generator For eCommerce
Quick Installation Guide For Dropship.ME
This plugin is completely free to download with 50 excellent products at your disposal. So, download the plugin for free and wait for your immediate activation code.

After you download the DropshipMe plugin and follow these simple steps to activate it.
Go to your WordPress dashboard and go to the "Plugins" menu on the left of the panel then click → "Add New"
Next, click → "Upload Plugins" at the top of the page.
Click choose file to find the file on your computer (dropship-me.zip file)
After selecting the file, click the button → "Install Now".
After the zip file installation is complete click on the button → "Activate Plugin"
On the left side of the dashboard, look for a new menu item called "Dropship.Me". After that, click to enter your license key which has been sent to you.
Enter the license key then click "Activate" to start importing the best 50 of your free dropshipping products.
Conclusion
With Dropship.me everything becomes easy to run a dropshipping business . You don't need to spend a lot of money to start your business even for a beginner it won't spend a lot of time and money on the course.
With Dropship.me, you only need to focus on sales and improve your marketing strategy rather than constantly searching and guessing which products will work for you to sell.